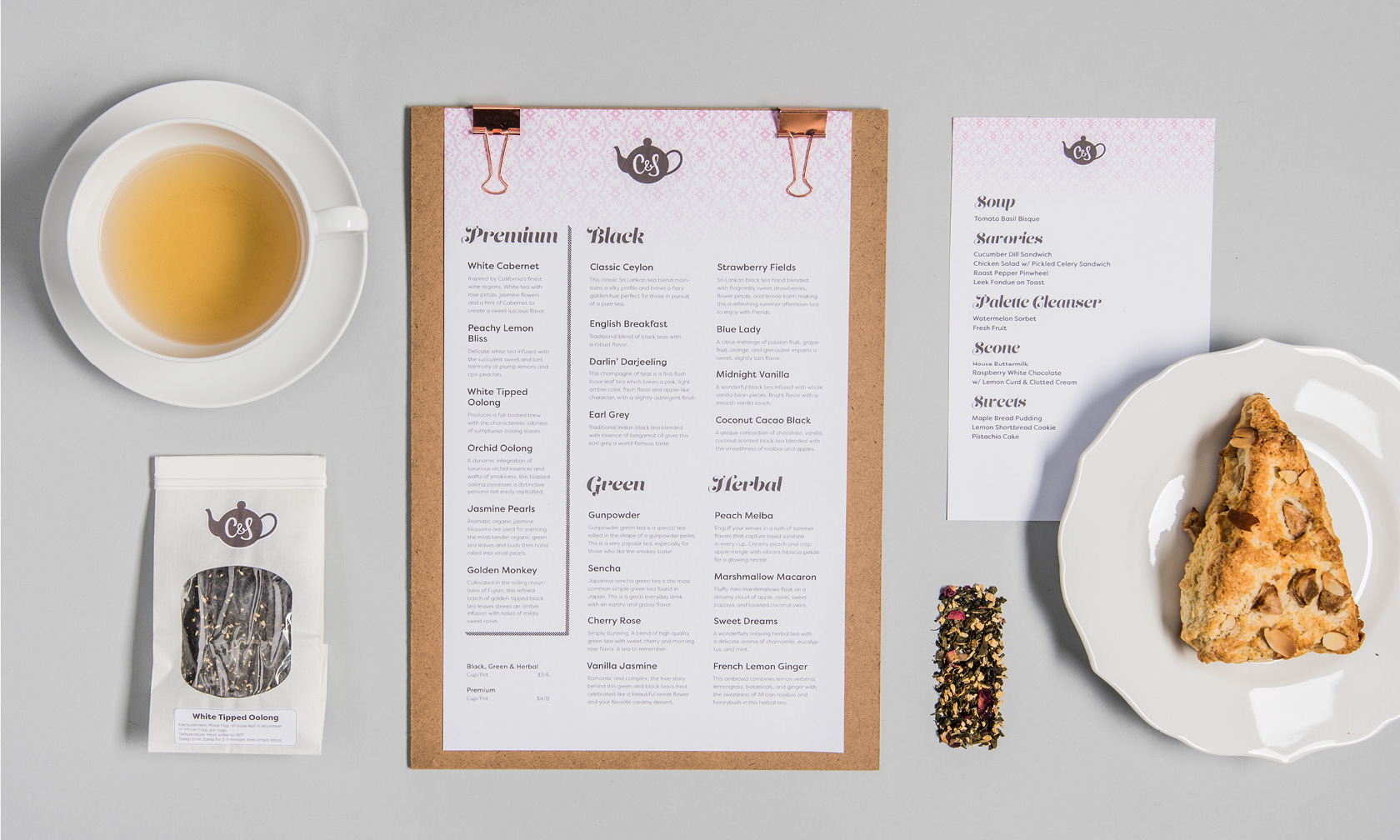 Cream & Sugar is a trendy teahouse targeting women age 17-30, especially those who are active on Instagram and similar photo-based social networks. The goal is to break away from the norm of tea rooms appealing to mostly older women and little girls and reach a new audience.
Muted pinks and copper tones create an Instagram-worthy backdrop for the restaurant, while bold black keeps the brand from feeling too delicate. Friendly and elegant sans serif Filson Soft keeps copy easily legible while still having a bit of personality, while Lust Script works as an eye-catching and indulgent display type.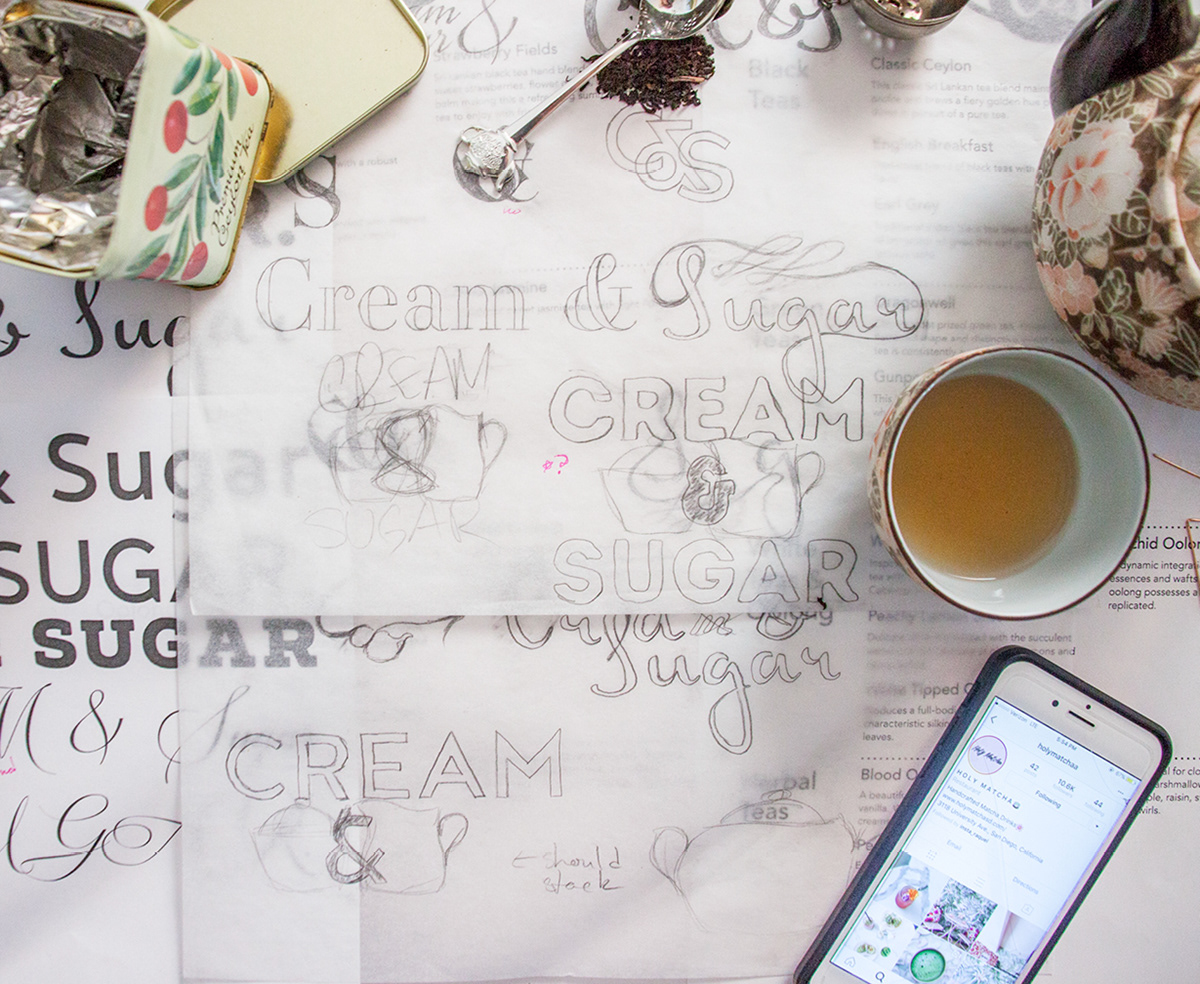 Current tea houses in San Diego include Tea Upon Chats-worth, Aubrey Rose, and Coral Tree Teahouse. To help Cream & Sugar stand out, I looked at what these businesses have in common. I found that they tend to cater mostly to older women and to little girls for birthday parties. These businesses also have 2-4 fixed menus for tea service and limited options for casual fare. An eclectic, Victorian-inspired aesthetic is another common thread.
Looking to existing tea houses, women age 17-50 and men are unserved demographics. I chose to focus on women age 17-30 for Cream & Sugar. This group tends to frequent more fast casual restaurants and prefer coffee shops or shops like Teavana for their hot drinks. To draw this demographic to a teahouse, I thought that making it more similar to a coffee shop where consumers can choose to buy a cup of tea to go or to sit with friends over a pot of tea and pastries in a more casual environment.
Because coffee shops are popular with this demographic, I looked at what strategies I could borrow for a tea house. Coffee shops tend to have a set drink menu with daily specials. Food ranges from a set menu of light breakfast and lunch fare to a rotating selection of pastries. Because tea is mainly served as is, daily drink specials don't make sense for Cream & Sugar, so a set tea menu was the direction I went. Likewise, a daily assortment of pastries makes the most sense for a more casual tea house. 
Another business I looked to for strategy is Eclipse Chocolate. Eclipse used to only be open for brunch, but would offer occasional limited seating dinners. Traditionally tea houses offer a prix fixe menu of small sweets and savories along with tea. Borrowing Eclipse's strategy, Cream & Sugar occasionally offers a more traditional tea service outside of normal business hours and around holidays.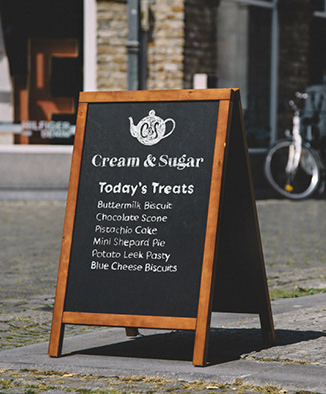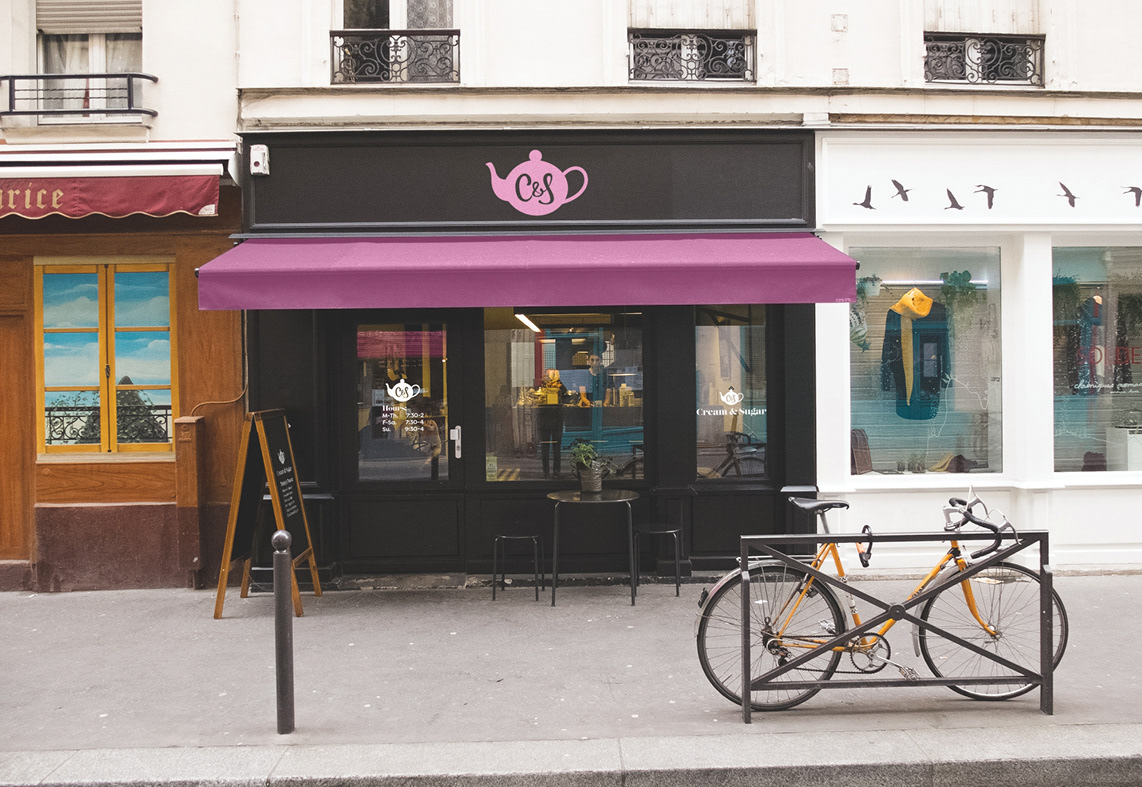 Instructor
Sean Bacon
Class
Page Layout
Typefaces
Filson Soft
Lust Script
Elements
Logo
Patterns
Menu
Packaging
Signage