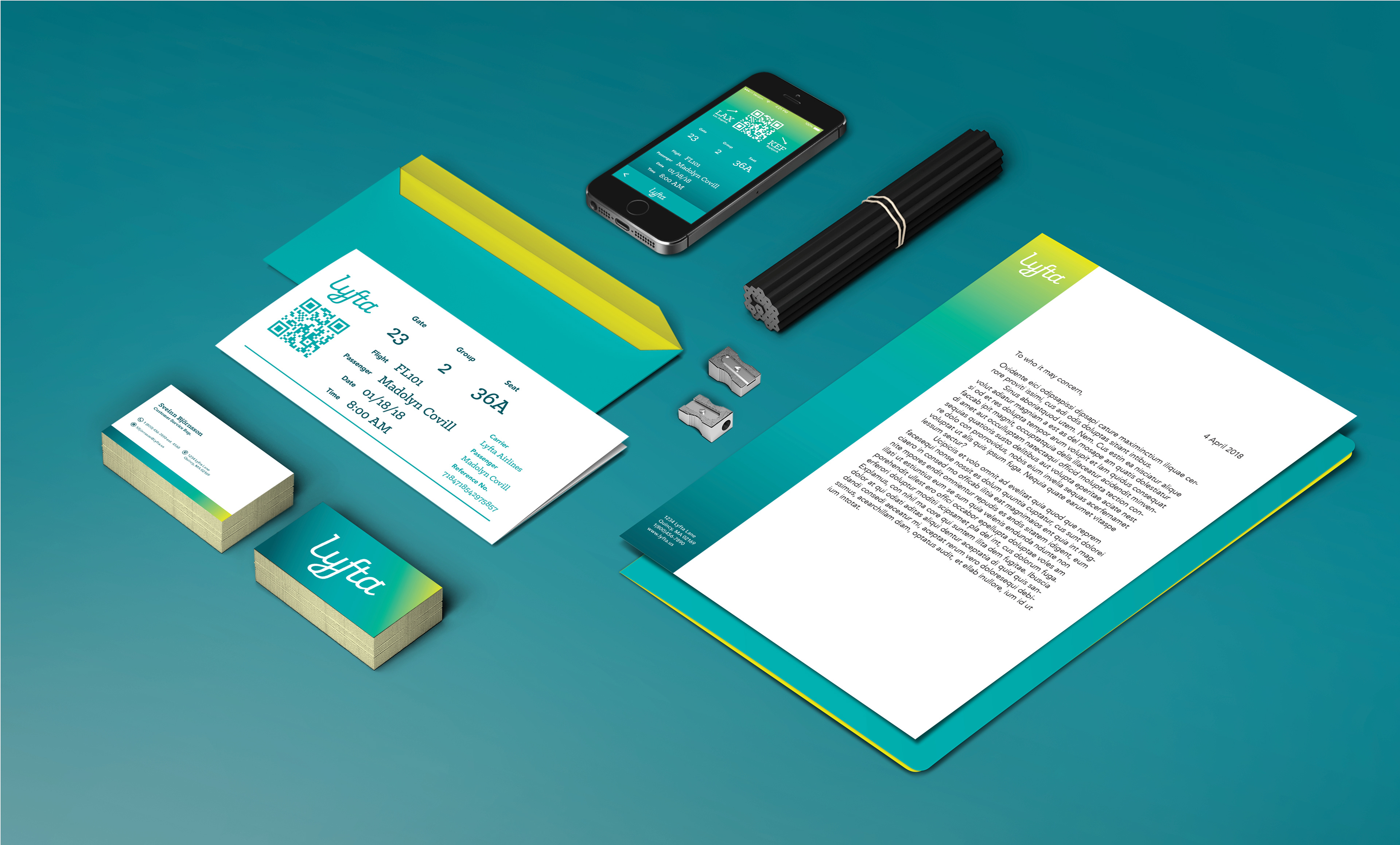 Problem
Lyfta, meaning to lift, or to raise in Icelandic, is a budget airline that flies between the Eastern U.S., Iceland, and Western Europe. It appeals to budget-conscious adventurers aged 20-50, and needs to present a friendly feeling while reflecting the cultural and natural landscape of Iceland.
Solution 
The aurora borealis is one of the major draws for visitors to Iceland, and the logo and color pallete play off of this. To reflect the variation in color within the lights, a gradient is used often in the branding. The bright, fun colors pair with friendly typography to create a welcoming feel to the brand. Sensible geometric sans Avenir works for body copy while Klinic Slab brings a nordic aesthetic to headings.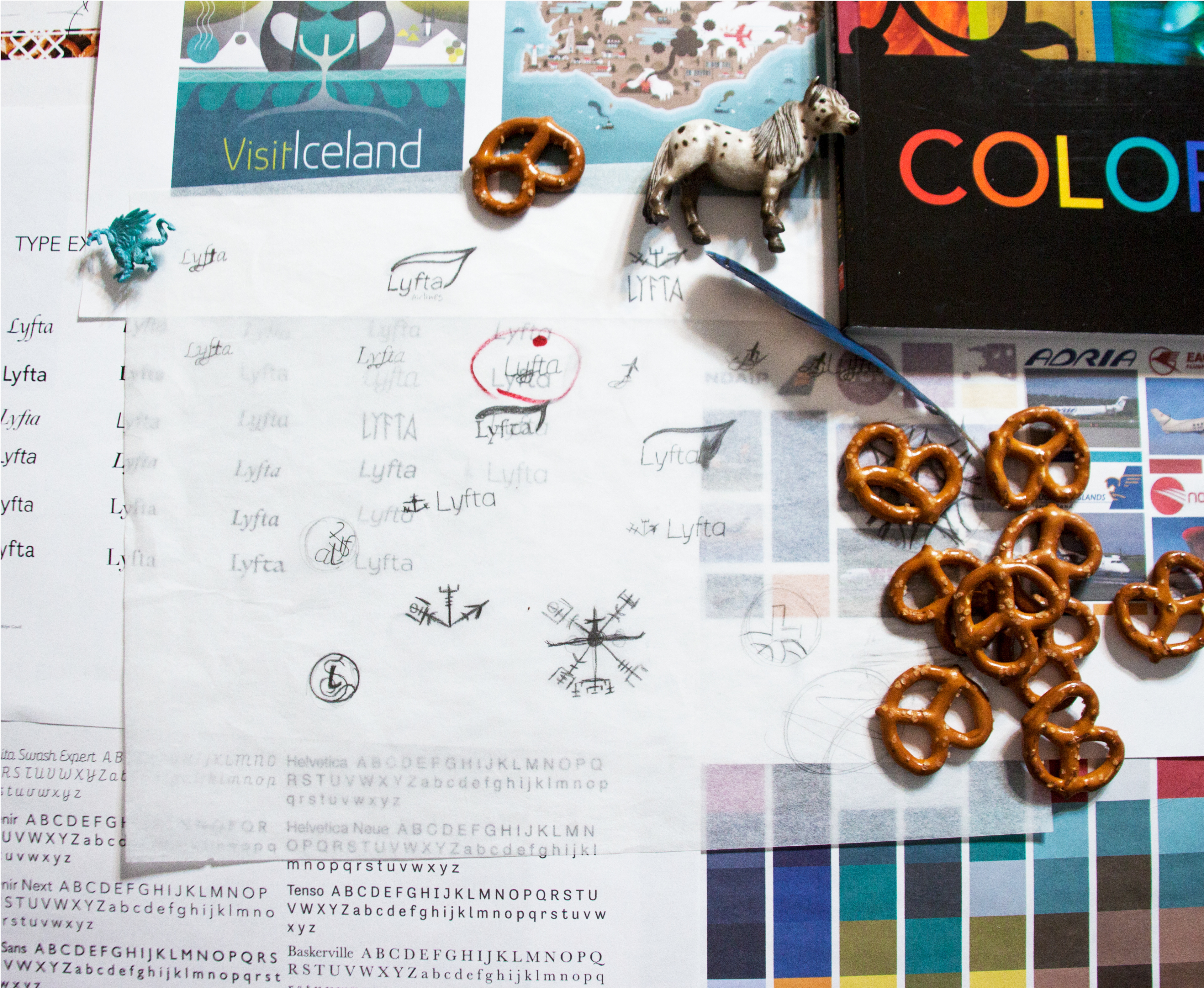 The Big Idea
The airline is named Lyfta Air, using the Icelandic word lyfta, which means "to lift" or "to raise up." Iceland is often used as a stopover location for flights between the U.S. and Europe, but it is quickly becoming a destination of its own. Lyfta seeks to tap into this new market and showcase Iceland's culture and natural heritage while providing affordable and reliable service to travelers.
The Audience
The target demographic is adventurous travelers aged 20 to 50 who are looking for an affordable vacation. This audience is likely to look for cheap vacation deals and would like to visit locations that are seen as authentic and unspoiled, like Iceland. An intuitive UX is key for this demographic. 
Differentiation
The main competitors are WOW Air and IcelandAir. WOW Air has a similar audience to Lyfta, but does not emphasize the culture of Iceland in its branding. IcelandAir is the main airline in Iceland and has positioned itself as the default choice for flights in and out of the country. Lyfta makes a niche for itself by tapping into Iceland's national pride in its culture and natural beauty while still offering an affordable and pleasant experience.
Brand Essence
Lyfta is a friendly and affordable option for travelers going to or from Iceland. The color palette, typography, and photography reflect this. While Lyfta caters to American and European customers, it is first and foremost and Icelandic Airline. The brand colors and gradient reference the aurora borealis, often seen in the skies above the country.
User Experience
Airlines tend to overwhelm visitors to their websites with a plethera of links and menu options, making it more difficult for customers to accomplish their goal. The vast majority of visitors to the website want to book a flight, and so the home-page needs to remain uncluttered with just primary navigation and a prompt to begin the booking process.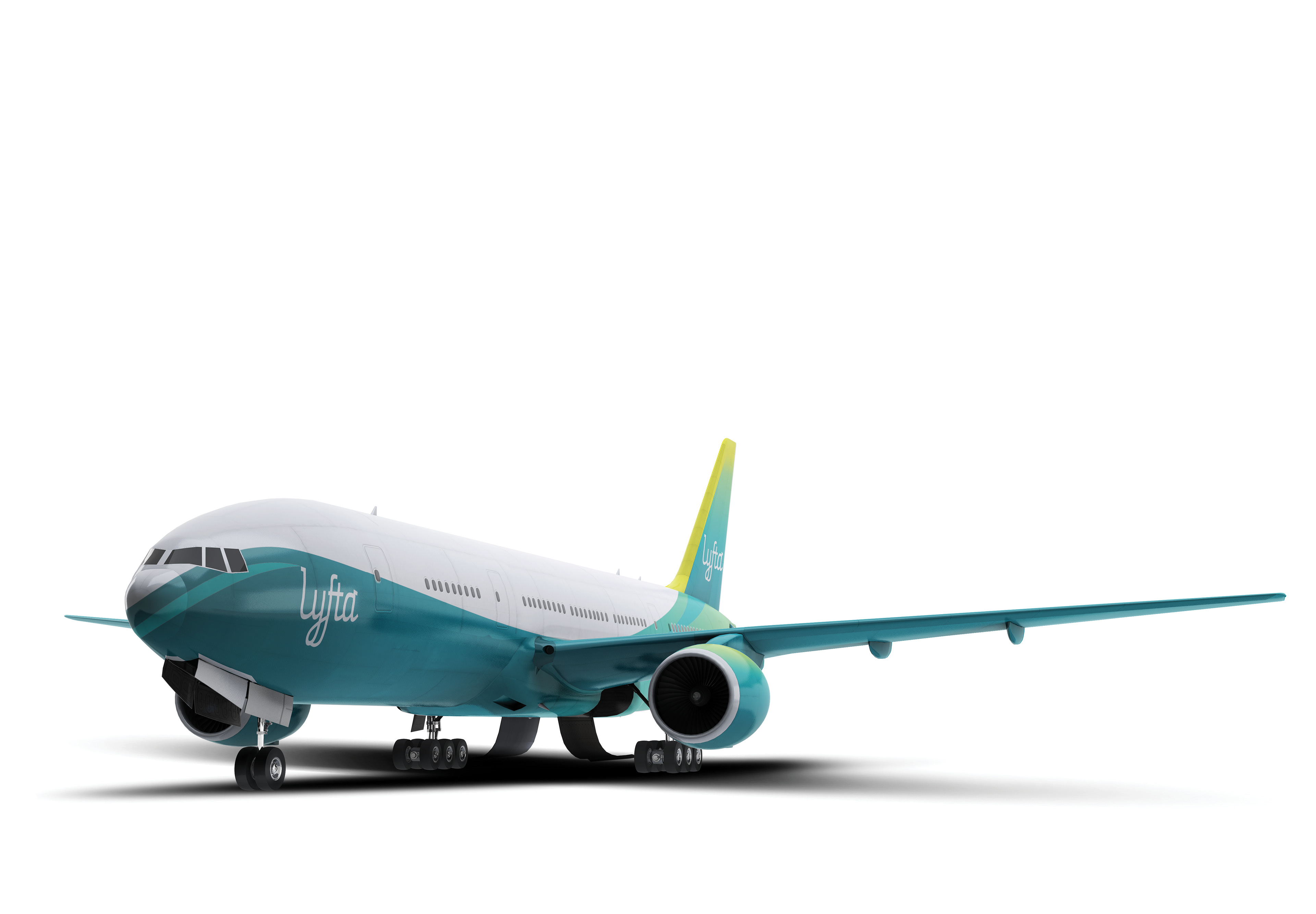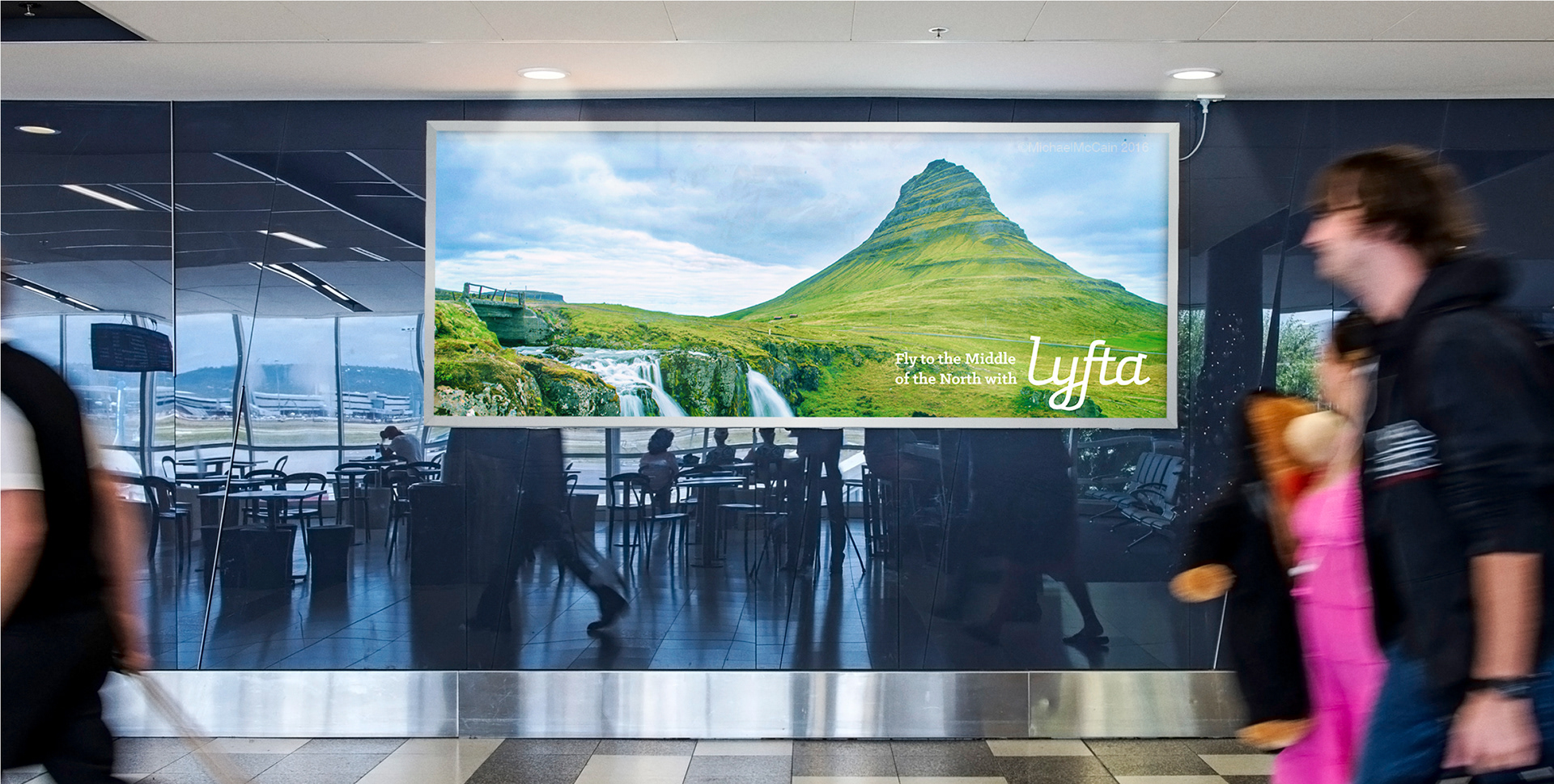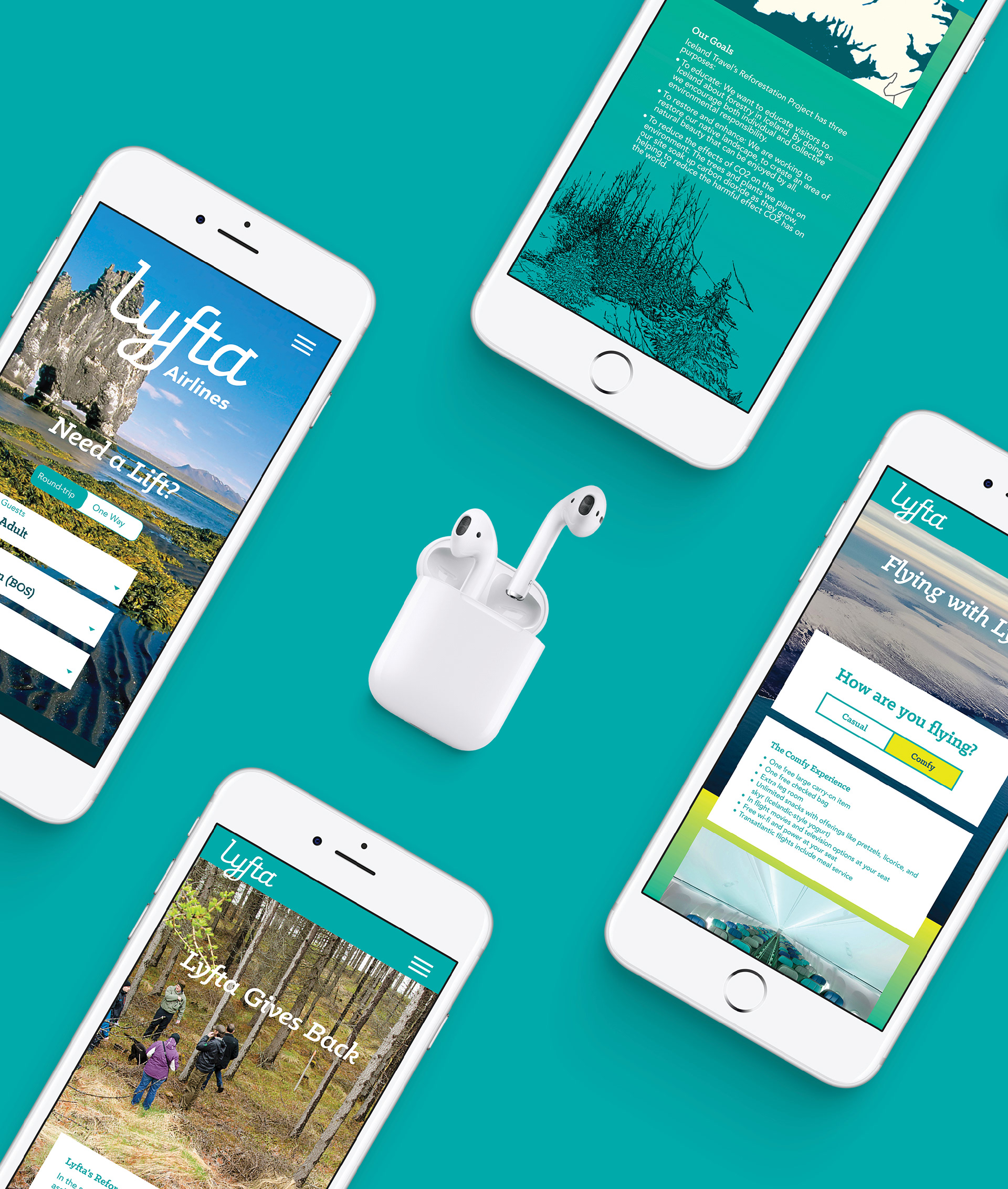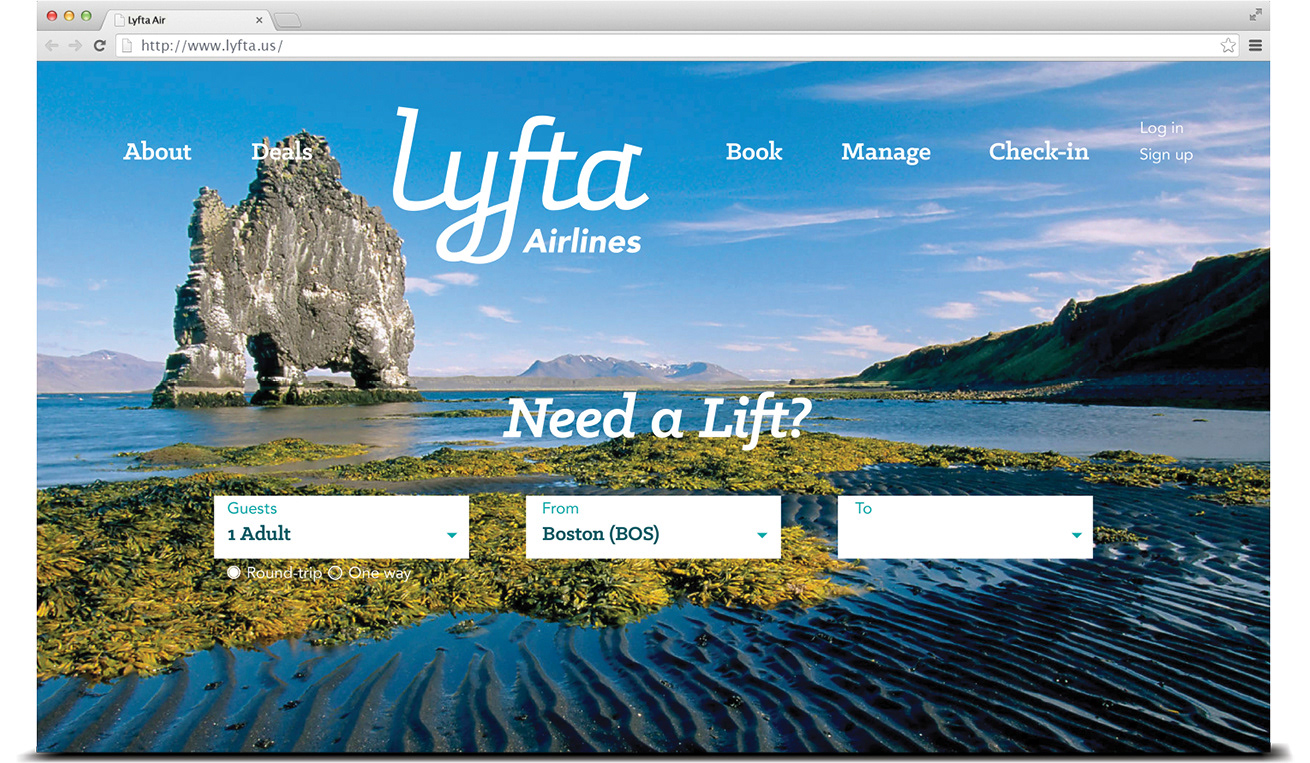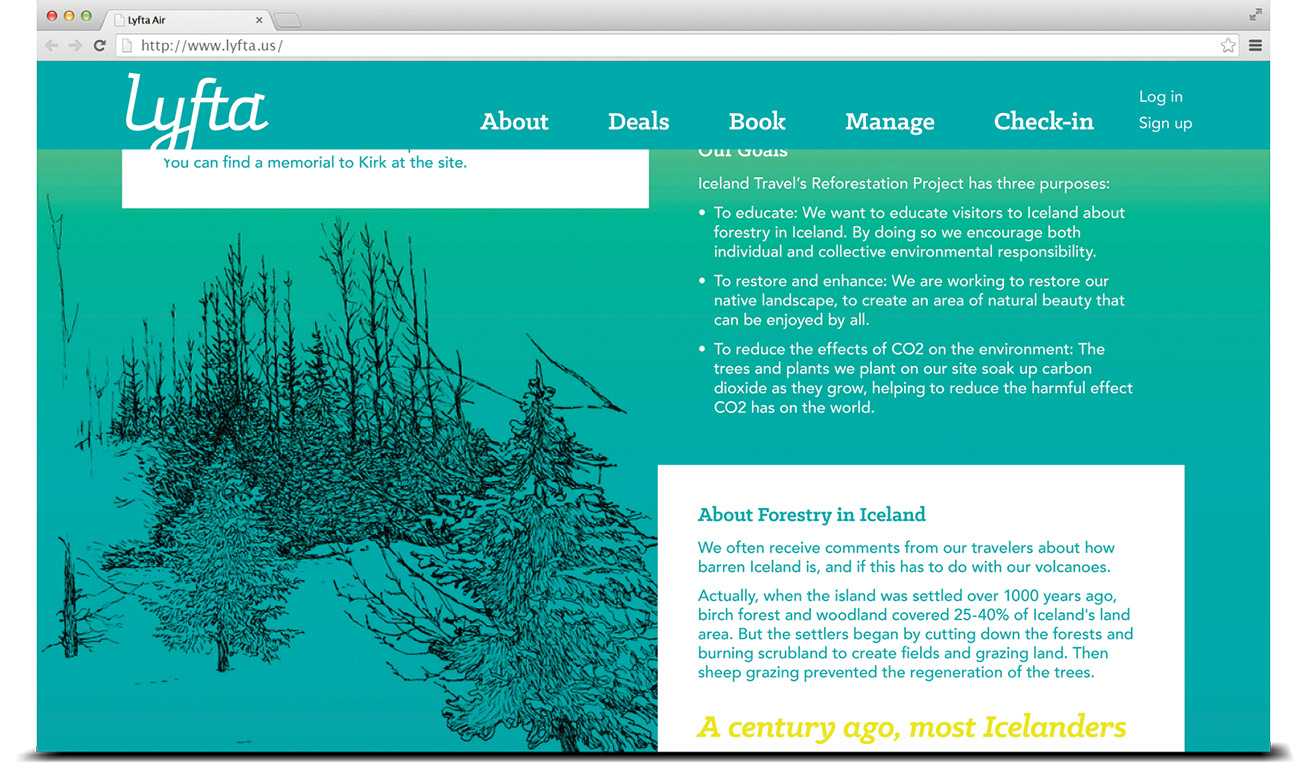 Instructor
Min Choi

Class
Logo and Packaging

Typefaces
Avenir
Klinic Slab

Elements
Logo
Stationery
Paper and mobile tickets
Website
Plane wrap